Sales Development Representative USA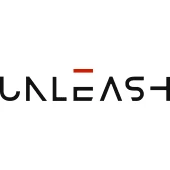 Unleash live
Sales & Business Development
United States
Posted on Monday, November 28, 2022
Are you passionate about technology and working for a growing company in a fast-paced environment?
Unleash live is a world-leading A.I. video analytics platform, helping our customers in the infrastructure, renewables and cities & transport spaces take vision from any camera and combine it with A.I. to deliver actionable insights in real-time.
After securing a Series A fundraising round, Unleash live is in an exciting expansion stage focused on the Australian and the US markets. People that are interested in travel and are flexible to work with our globally spread team are our best assets.
To be successful we are always looking for people that thrive in solving customer challenges, and are capable of developing technology that drives innovation.
This is a great opportunity for someone who wants to grow their career, gain experience in multiple business units and likes access to the senior leadership team.
We have a young and dynamic, culturally diverse team that is based in Sydney, Poland and soon to be established in the US.
The Sales Development Representative is responsible for prospecting, qualifying and generating new sales leads to drive the growth of our B2B SaaS proposition.
You are a highly motivated, self-starter able to identify and develop new business prospects from multiple sources, including inbound marketing leads, prospect lists, discovery and individual research. A dynamic personality with a drive to reach decision makers is essential!
Responsibilities
Develop new business opportunities through outbound calls on a daily basis using data provided
To convert calls to new business leads
Proactive in identifying, qualifying, and securing new business opportunities through direct (inbound and outbound lead generation activities)
Capable of generating new leads, identifying and contacting decision-makers to establish relationships through a wide range of activities such as telephone calls, networking, email, and industry events
Prospecting, generating, qualifying, processing and following up on leads
Working closely with the wider Sales and Marketing team to develop lead generation programs and opportunities
Kick off and own lead generation campaigns that include inbound/outbound sales tacticsInitiate new business pitches with the Sales team and subject matter experts Implement a playbook to ensure a structured sales engagement process
Provide accurate forecasts for your sales lead generation activities
Working with Industry leads in the Sales team, research and identify potential prospectsIdentify key buying influencers within these prospects to determine budget and timelineEnsure your contacts and opportunities are well managed within the CRM
Build and nurture external prospective relationships
Develop a strong technical understanding of customer needs and the buyer's journey to build a short, medium, and long term pipeline to achieve our quarterly and annual revenue targets
Develop a strong technical understanding of our solutions and delight prospects with product and solution demonstrations
Keep meticulous records to manage the handover of prospects to close or provide post-sales/customer success functions.
Work the CRM hard. Be our No.1 activity leader on the board month after month
Leverage marketing automation and lead management to streamline, automate, and measure all your tasks and workflows
Attributes
Strong research and lead generation skills.
You have a structured approach to delivering results from your research time.
An entrepreneurial mindset to overcome barriers with creative thinking or can-do mindset.
A natural bias towards action who is skilled in communication and fluent in IT concepts.
Digitally native approach to industry knowledge and news.
What you don't know, you'll find out.
Time management skills that allow you to triage tasks well and prioritize time effectively.
Enjoys the sales pressure of deadlines and hitting targets.
About you
University degree or college diploma – preferably marketing, business or tech-related
Minimum of +2 years of experience in a demand generation and/or marketing roleHigh-level awareness in the areas of Saas offerings, marketing automation, sales automation
Experience with SaaS salesExperience with sales in the Energy, Oil & Gas, Renewables industries in the United States
Experience or interest in technical sales
Knowledge of inbound and outbound concepts and practices
Strong project management and performance measurement skills
Ability to develop strong relationships and work with senior-level executives
Exceptional written and verbal communication skills
Strong technical skills, including cloud-based tools such as Hubspot, G Suite, Microsoft
Our team is located across several continents with offices in the USA, Australia, and Europe. We work in an agile mode, on location and remote fashion supporting each other with a heavy bias towards open communication and high quality outcomes.
We are proud of our diverse cultural team and hybrid work environment. We believe building a team diverse in people, ideas and experiences allow individuals to perform at the highest level.